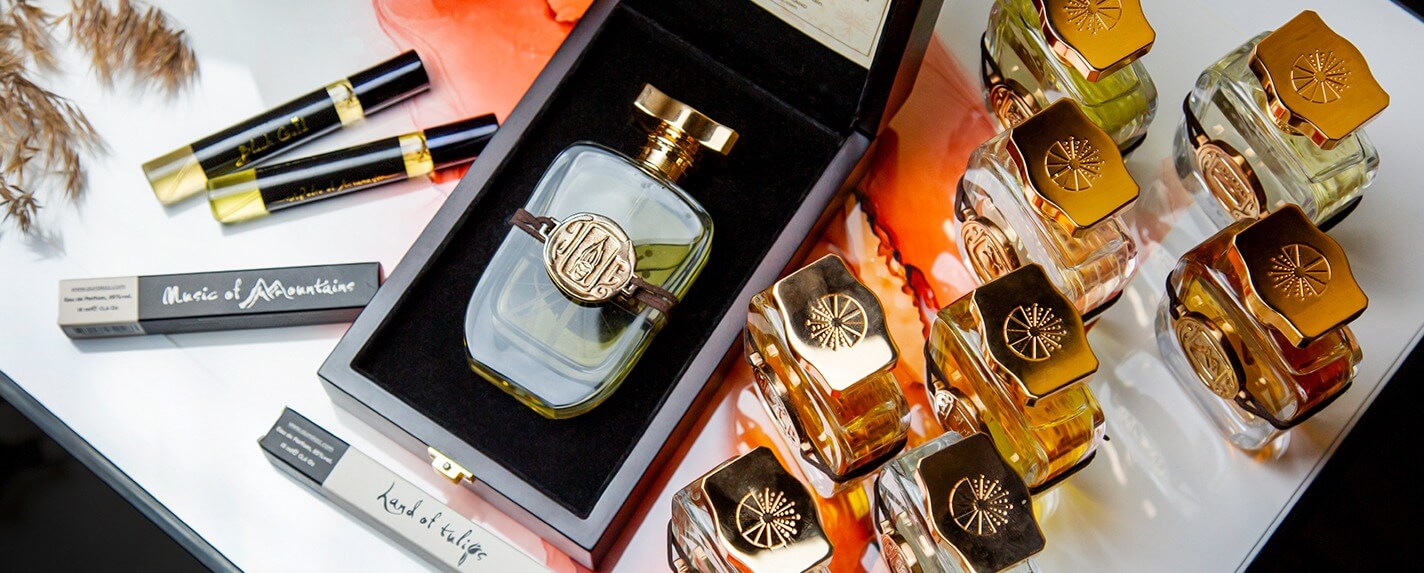 The first Kazakh perfume brand Aura of Kazakhstan was born out of love for the native land, its nature and history. The smells of mountains and steppes, large megacities and historical sites are the same cultural heritage of Kazakhstan as the objects of applied art, melodies, chants or traditions that have been passed down from generation to generation for centuries. Our perfume compositions contain the genetic code of the great Steppe, its history and hopes for the future.

The symbolism of the logo includes important components of the historical and cultural heritage of nomads of the Kazakh steppe. The wheel is a symbol of forward movement and the personification of a nomadic lifestyle. The Baiterek tree and bird egg Samruk — as a tribute to ancient legends handed down from generation to generation. Elements of Tamgaly-TAS petroglyphs-to emphasize the significance of the historical and cultural heritage of the great Steppe civilizations in world history.

Kazakhstan remembers and honors the history and traditions of its ancestors, but is open to the world, innovation and technological progress. The tree of Life binds together our origins and our aspirations, and the Aura of the solar being reflects the unique atmosphere of the country that connects the civilizations of the East and West geographically and historically.