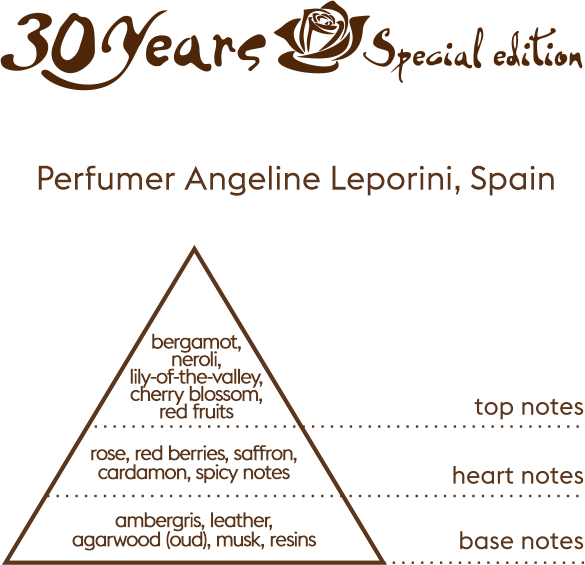 We are united by love. To family, home, Native land ...
Love is like a flower - it grows from the bottom of the heart to the light and blooms in its rays.
We want to share with you the beauty of this unique flower that has been blooming in our hearts for 30 years, filling us with joy and warmness. Its sweet scent flows solemnly, sounding like an anthem. Its scarlet petals glow in the light of the sun.
We are happy to present to you an exclusive limited edition dedicated to the 30th anniversary of the Independence of the Republic of Kazakhstan - 30 Years. Special Edition.