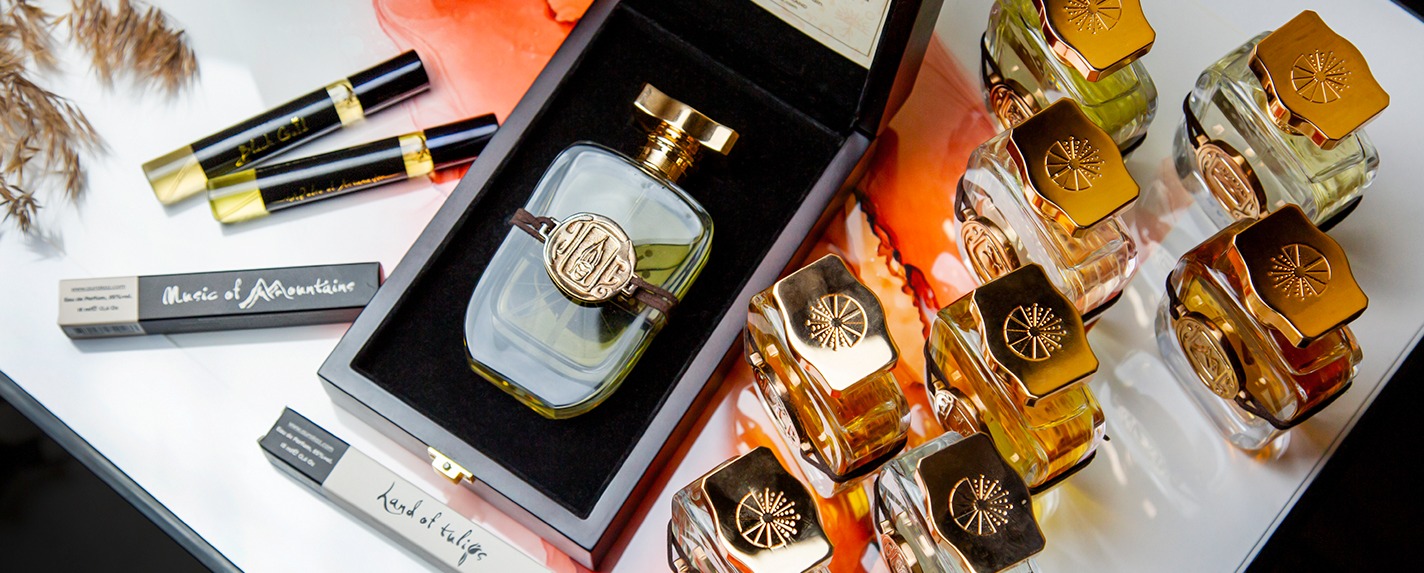 My Favorite Fragrances are Aura of Kazakhstan
Author's essays
Sergey Borisov
12/19/20
The authors of Fragrantika have already written twice about the new niche brand Aura of Kazakhstan, which was born in 2020. Igor announced the first niche brand in Kazakhstan, and Elena wrote poetic reviews of all the brand's fragrances. What can I add here? Just highlight your favorite fragrances in the collection of this niche brand from Kazakhstan. Fortunately, there are enough of them.
I'll start with the most favorite of them - Black Gold. This is a fragrance of machine oil, leather and vetiver - familiar to all lovers of old Fahrenheit Dior and vintage Or Black Pascal Morabito. It does not contain the famous "Fahrenheit cucumbers" - perfumer Luca Suzak embodied only the "engine oil" of its base, created by vetiver, cedar and Iso E Super. A calm and confident fragrance of people who themselves sort out engines, repair bicycles, carry a repair kit with them and are not afraid to get their hands dirty with engine oil. It has a transparent beginning - black pepper and a drop of bitter galbanum, followed by smoked and smoky notes. If you lacked a strong character, vetiver and smoke in the warm woody Sycomore Chanel and Encre Noire Lalique-then Black Gold has enough tar, smoke, and vetiver - by the way, the softness and warmth of these fragrances has not disappeared, just moved further into the base. Lovers of the most peaty varieties of whiskey will find in it everything that pleases them in a noble drink.
Top notes: Galbanum and Cumin;
Middle notes: Vetiver and Rum;
Base notes: Leather, Styrax and Virginia cedar.
In the fragrance of "Music of Mountains", I especially liked the green herbal coolness at the start - a little mown grass, a little green needles, lavender purity. Meadows and forests, however, are not without reference to coniferous shampoos and soaps - but this does not bother me personally. From fresh herbs, the fragrance gradually develops towards spices and in the heart it is already a strong male fragrance of the 1980s and 90s. Not quite Bel Ami Hermes, too green, but a rather close woody-spicy fragrance with soft leather shades in a deep base of dark wood. A very strong work by Sebastien Martin, which will be appreciated by lovers of serious, weighty men's fragrances of the old school, without caramels and aquatics.
Music of Mountains Aura of Kazakhstan
Top notes: Nutmeg and Cinnamon;
Middle notes: Pine, Labdanum and Lavender;
Base notes: Cedar, Vetiver, Patchouli and Sandalwood.
Even more green - and herbal, and coniferous, and resinous, and pungently spicy-at the beginning of Silver Edelweiss. Because of this, I got the impression that perfumer Vanessa Prudan made it for the same task that was given for "Music of Mountains". But no - this is a composition on the theme of contrast and fusion of the green color of pine needles with white, or rather, yellowish-white color of incense, spices and musk. If it was a Siberian fragrance, I would call it the blooming candles of pine branches, but I also have nothing against Edelweiss. The contrast of green and white ends unexpectedly - vanilla enters, first with its leather, and then with its balsamic edge, and calms the fragrance.
Silver Edelweiss Aura of Kazakhstan
Top notes: Pine and Incense;
Middle notes: Green notes and Clove;
Base notes: Musk and Vanilla.
Of the softer and more feminine fragrances, I liked "The Legend of Tomiris" the most - a warm ambergris fragrance with a snow-white shining carnation-violet heart. Perfumer Angela Champagna created a fragrance of tenderness, love and whiteness, the archetypal fragrance of a warm mother's embrace: it doesn't matter that sandalwood doesn't grow so far North. It does not matter that the custom to burn chips of palo santo to expel evil spirits from the home is also not-shamans-bucks fumigate with smoke of dry herbs. Mother's love is understood by the whole world - and here, in "Legend of Tomiris", it is shown even softer and more magical than in Chanel No. 22. Men can also wear it as a symbol of love and compassion.
The Legend of Tomiris Aura of Kazakhstan
Top notes: Grass, Neroli, Tangerine and White flowers;
Middle notes: Clove (flower), Guryun balsam, Nutmeg, Violet, Rose, Amyris, White musk and Calamus;
Base notes: Copay balsam, Sandalwood, Patchouli, Vanilla, Papyrus, Guaiac wood, Ebony and Vetiver.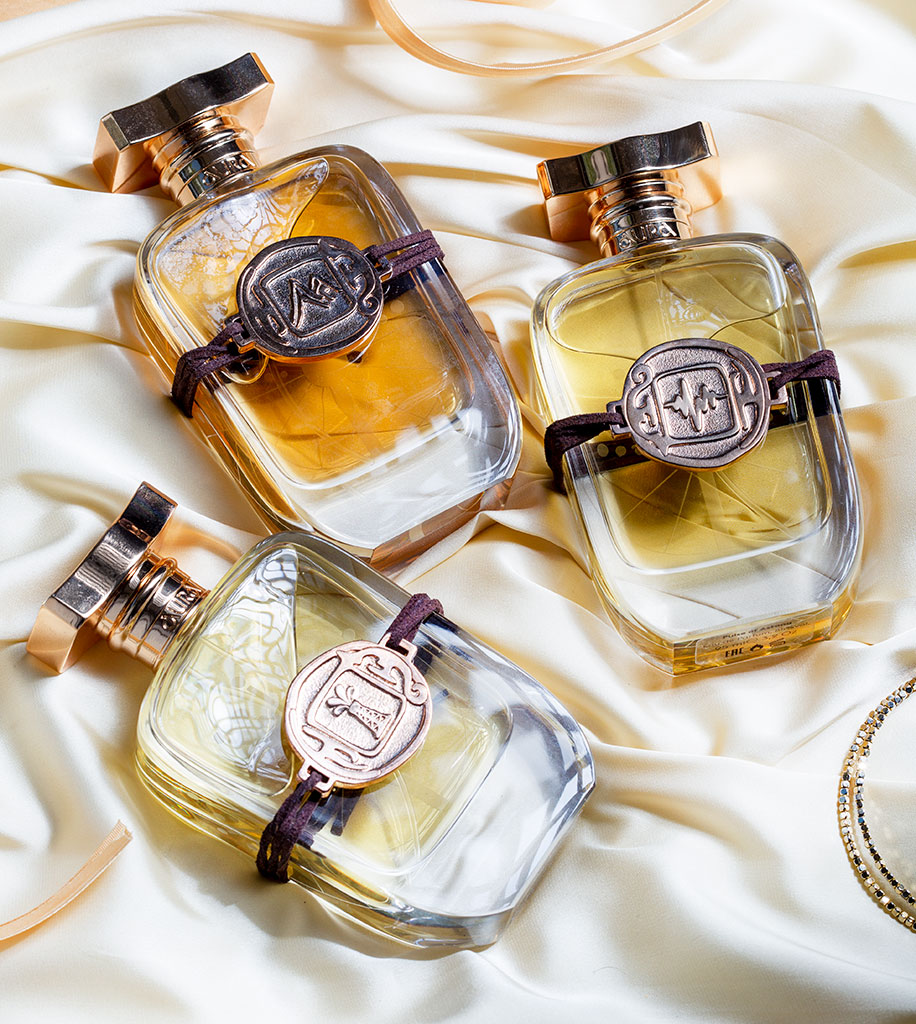 It is possible that you will like most other flavors of collection of Kazakhstan - and I highly recommend them to try to find the scent and the leather of the saddles, and tulip fields, and taste of apples and roses metropolis.