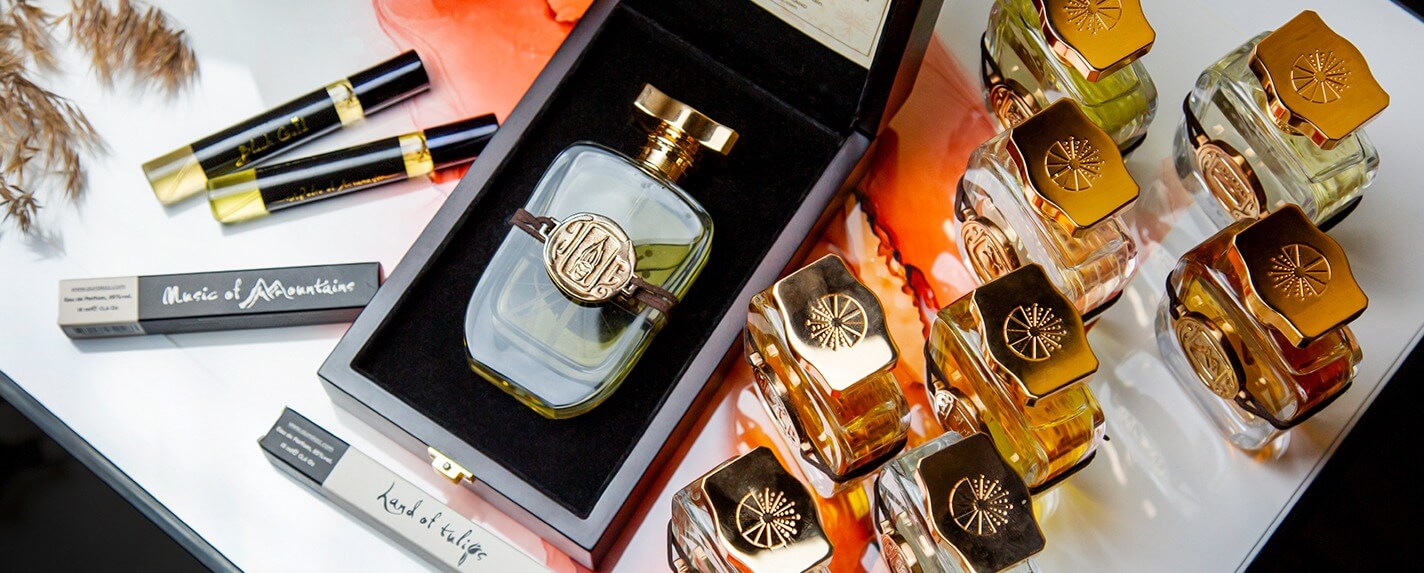 Kazakhstan brand has released a perfume with the aromas of native nature
The collection of the new perfume brand Aura of Kazakhstan includes five compositions with notes of mountains, steppes and oil
We are already used to niche scents with notes of tobacco, incense and leather. It's time to listen to the smells of oil, high-rise buildings in Astana and Almaty bazaar.
The Kazakh perfume brand Aura of Kazakhstan is very young, appeared only this year, launching the first domestic production of perfumes in Kazakhstan. The brand was born out of love for its native land, its nature and history.
The smells of mountains and steppes, large megacities and historical sites are the same cultural heritage of Kazakhstan as the objects of applied art, melodies, melodies or traditions that have been passed down from generation to generation for centuries, according to Aura of Kazakhstan.
The creators of the brand and the creative director are Olga Berner and Yulia Lukyanenko. The creators of the fragrances are perfumers from the UK, France and Spain.
"We sent out briefings for five perfume compositions to leading concerns and independent perfumers and received samples from all over the world. The selection process was tough. It was important not only the beauty of the composition itself,but also the exact correspondence to the brief. That is, the smell was supposed to recreate images in our memory. To revive the memories of their native lands, " says Olga about the process that preceded the launch of production.
In the geographical range of the brand's five fragrances.
Music of Mountains plays with notes of Tianshan firs, young green grass, meadow flowers and the coolness of a mountain river and the frosty freshness of glaciers.
Wind of the Great Steppe-the smell of the endless steppe. It is a wind that smells of wormwood and tart herbs, sun-dried hot stones and thickets, and the subtle scent of leather horse harness.
Black Gold-the fragrance of black gold of Kazakhstan. The aromas of salt marshes, sand, peat and arid semi-desert soil with its sparse vegetation are contrasted with the man-made smells of oil, fuel oil and engine oil.
Pulse of Astana conveys a clear rhythm of a modern city made of glass and metal in the center of the Eurasian continent. The fragrance conveys the reflection of the sky on the facades of modern high-rises and the echo of roses and blackcurrant bushes blooming in the suburbs.
Heart of Alma-Ata recreates the heart of the city at the foot of the Trans-Ili Alatau. The smell of juicy apples and apricots from the bazaar and fragrant tea with herbs and mountain honey reigns here. The exciting aroma of bitter chocolate, which permeates the air next to the confectionery factory. And the wind from the mountains, in which the freshness of glaciers and the smell of blooming apple orchards.